Interior Painting for Your Burlington Home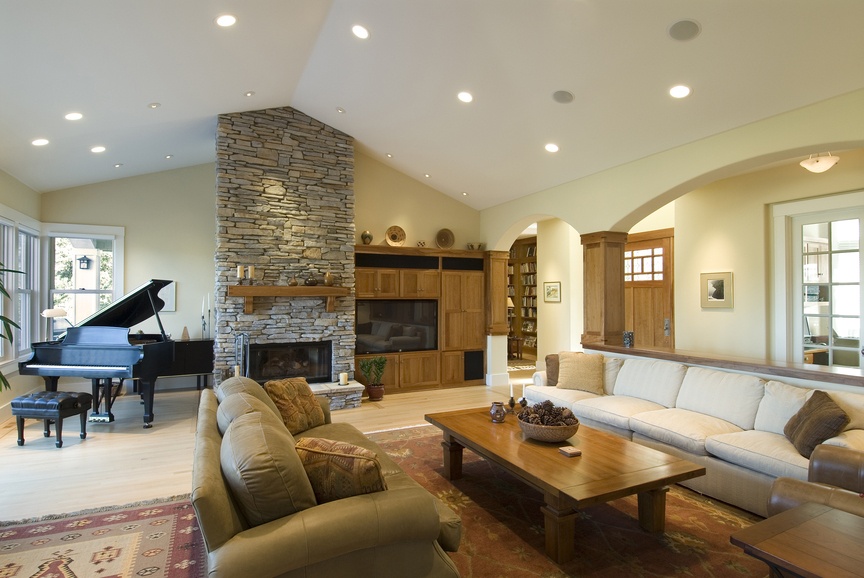 Painting the interior of your home can be very tricky. Interior painting projects can be time consuming and expensive; requiring time and painting equipment many homeowners don't have. While a proper interior paint job can create a stunning and elegant transformation to any room, sloppy painting can do quite the opposite. This is why choosing an experienced, licensed and insured Vermont painting contractor is critical to making the vision for your homes interior, a reality.
The advantage of having the painting of your home done by a professional is that a professional Burlington interior painting contractor has the skill and expertise needed to make the interior of your home look amazing. A sloppy paint job of your home interior will not help to make your house look beautiful. No matter how elegantly designed your house is, if the paint job is done sloppily then it will still fail to impress your guests.
Our Full-Service Interior Painting Process Includes:
Considerate and detail oriented project planning to understand and meet your needs. We will work with you to make sure you are satisfied.
Thoughtful protection of all furniture, floors or other parts of your home. We will treat your home as if it were ours; protecting it with drop clothes and plastic sheeting when necessary.
Proper preparation of all surfaces, including replacing and repairing damaged drywall. We can hang drywall, as well as eliminate any holes or imperfections to create a fresh planar surface.
Expert application of primers and paints. We prefer to use premium paints, but can apply economical paints just as well.
A final walk around (with touch-ups if needed). Your chance to point out anything that is not perfect. We fix it.
Complete clean-up. We leave the jobsite cleaner than when we found it.
Our Vermont Interior Painting Provides
In home color consultation
Detailed project planning around customers schedule
Preparation of surfaces
Drywall repair spackle
Protection and respect for your homes interior
Custom paint application
Taping pattern/ designs if desired