Professional Burlington Office Painting Services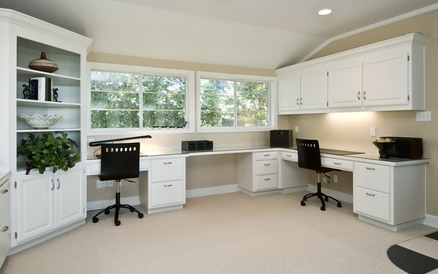 An office is a work place wherein people need to spend eight to nine hours or even more than that on daily basis. An office consists of several sections and rooms that cater to different purposes like the workstation, meeting rooms, conference room, waiting and the reception area. All these rooms must be painted considering their individual needs and the purpose these rooms are meant to serve.
The colors for an office should be soothing and that are not much of a distraction and annoyance. The Burlington office painting should be feasible to enable people to enjoy unrestricted concentration on their work. These colors should necessarily be neutral colors like the taupe or light brown that can go extremely well with almost all sorts of furnishings and offices décor. Even the chocolate brown color is an impeccable paint choice as it looks really royal, elegant and compliments the wood furnishings. The colors for an office should make it functional and pose no botheration on various people working in there.