4 Paint Colors For A Peaceful Home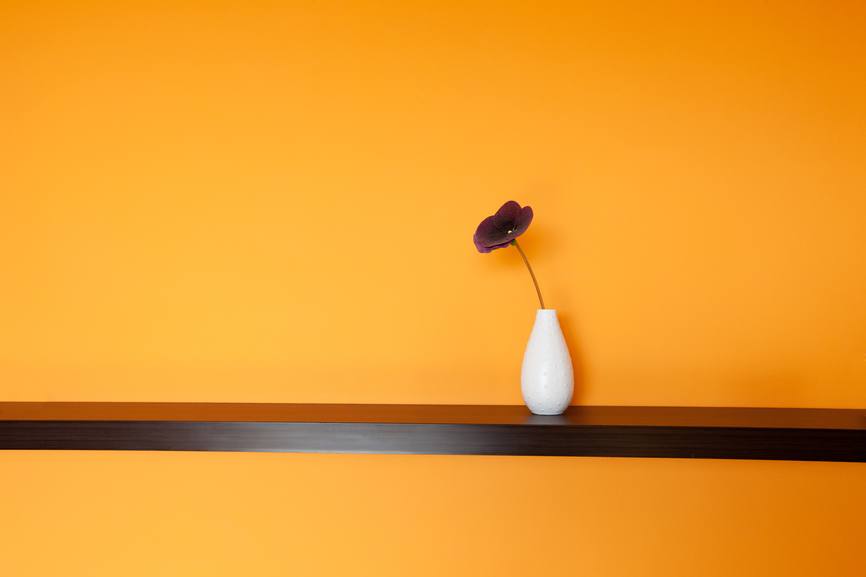 From the moment you walk in the door, your home should provide you with a sense of comfort and tranquility. Whatever the concerns of the outside world, your home should offer you peaceful refuge. Choosing the right paint colors can go a long way toward creating the calming, restorative atmosphere you seek in your home. Whether you are purchasing a new house or repainting your existing home, choosing a soothing paint palette is a great way to make sure your home is an oasis for everyone who enters. If you are feeling inspired to repaint your home, contact our professional Burlington painting contractor team at A Job Well Done, LLC to get started on your new interior painting project today!
Blue
Blue is one of the most calming, serene colors you can choose for your home. Reminiscent of a clear sky, pale blue is a classic bedroom color, due to the relaxing and restorative ambiance it helps create. For a more unusual approach, green blues can feel more eclectic while still creating a tranquil atmosphere. When used sparingly, such as on an accent wall, even deep blues such as navy can create the mood you are looking for inside your home. If you plan to use blue inside your home and are aiming for a relaxing vibe, you actually have many great shades to choose from. While it is smart to stay away from the brightest shades for that calming effect you are seeking, most pale or deep shades of blue can evoke the serene feeling of visiting the beach on a beautiful day. Whatever shade of blue works best for your home, Burlington interior painting experts at A Job Well Done, LLC will be happy to help you plan your project. Our team will work diligently to ensure that you are left with a long-lasting, high-quality paint job.
Green
Green, like blue, brings to mind the natural world. From forests to fields, green is a huge part of our natural environment. Exposure to the color green is actually known to reduce anxiety and stress, making green a great choice for home interiors. Again, like blue, green comes in a great variety of shades, many of which work well to create a peaceful atmosphere. Pale greens are ideal for any room in your home, from your living spaces to your bedroom. Blue greens can work really well in a bathroom or hallway, or anywhere you want a bit more color. Deeper, natural greens like hunter and olive are bold choices but that doesn't mean they can't be used effectively. Balanced with white accents, natural wood furniture, clean lines, and neutral textiles, an olive green wall can really help recreate the calming feeling of a walk in the woods.
White
At first glance, white can seem like a bland or boring choice for your walls. However, white is full of possibility. There are so many subtle variations of white to choose from. If you have a bright home that is full of light, consider a warm white for your walls. However, if your house feels too dark, a brighter, cooler white may work better for your needs. Regardless of which shade of white works best for you, there are smart ways that you can decorate a white room to make it feel like a relaxing spa retreat right in your own home. Incorporating natural textures and colors is a smart way to accentuate your white walls. Consider adding a hanging plant in a natural rope hanger, or a tall potted plant in a terracotta planter to add warmth to your space. Add baskets and a throw blanket to create a cozy atmosphere, and warm metallic accents such as copper or brass will not go amiss. Alternatively, all white décor, with light natural wood furniture can brighten up even the smallest and darkest of rooms and create a spa-like atmosphere. White is full of possibility so if you are looking for a fresh, rejuvenating atmosphere, white could be a great contender for your walls.
Gray
Calm like an overcast sky, gray is a wonderful, flexible neutral that can create a relaxed vibe in any home. Versatile and attractive, pale gray in particular works well in any home. However, even deeper grays such as slate retain that calming feeling while adding style. Slate gray is a great choice for an accent wall or even in a small space where you want to make a big statement. Consider pairing a slate wall with white trim, and hanging a gallery of white frames that contain black and white photos of loved ones or images that bring you joy. Because gray is so versatile, the possibilities for creating a stylish and relaxing gray room are endless!