Cabinet Refinishing Beautifies Your Burlington Kitchen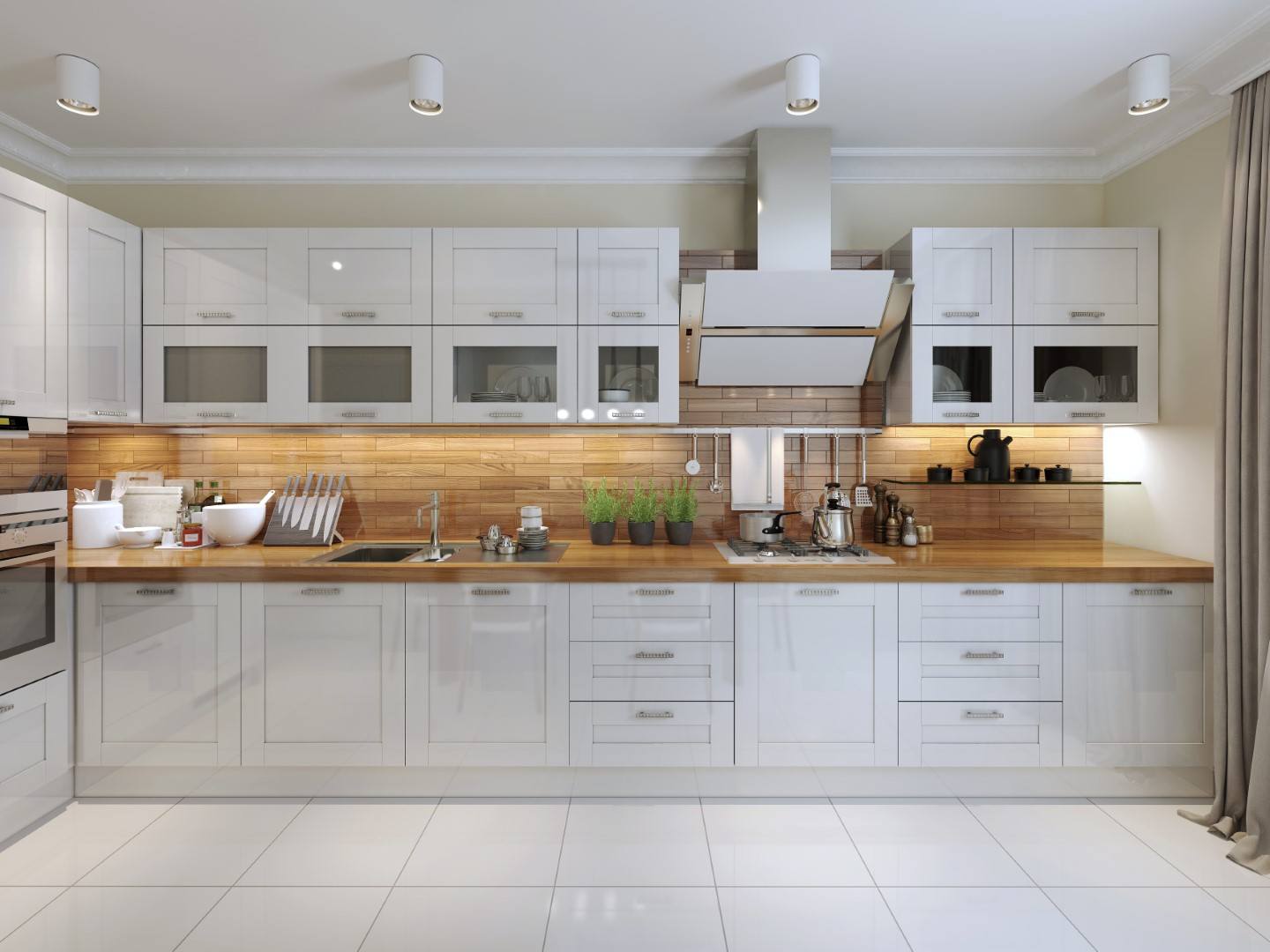 In order for you and your family to enjoy your home to the utmost, it is important for your living spaces to be well maintained and to look their best. In your kitchen, the portion of the room that has the most dramatic impact on the look and feel of the living space is the cabinets. One way to revitalize the beauty of your cabinets is to conduct a cabinet refinishing project.
At A Job Well Done, LLC, our Burlington painting contractors can help you with every aspect of this project. By refinishing your cabinets, you can make a dramatic improvement to your kitchen. The effect is tantamount to a complete remodeling project where you install all new cabinetry in the area. With our professional help, you are guaranteed to maximize the benefits of your effort.
Call A Job Well Done, LLC, today if you need to hire a professional painting contractor to assist you with a cabinet refinishing project in Burlington. Our courteous and polite staff is here to help you in any way that we can. We would be happy to answer any questions that you may have, and our staff can schedule your appointment today.
What Is Cabinet Refinishing
Whenever people conduct renovation or remodeling efforts within a kitchen, one of the first things that they want to do is to install brand new cabinets. Although this will certainly bring about the desired effect, it is very cost and labor intensive. Cabinet refinishing is a fantastic alternative to replacing your cabinetry.
During a cabinet refinishing project, our Burlington painting contractors will first repair any damage that has occurred to your cabinetry. We will also sand and scrape away stain and paint. After completely cleaning the surface of your cabinets, we will then paint or stain your cabinets for you. Afterwards, it will look as if you completely redesigned the living space by installing brand new cabinets in your Burlington kitchen.
Professional Cabinet Refinishing Experts in Burlington
At A Job Well Done, LLC, our Burlington professionals are the best team to hire for your cabinet refinishing project. Because we are highly skilled painters, we have an immense amount of experience repairing, staining, and painting wooden surfaces. As such, we can put our wide skill set to task in order to achieve the best possible results.
With our professional assistance, guidance, and services, you will make a wonderfully impactful change to your kitchen through your cabinet refinishing project. Throughout the effort, our team will be dedicated to providing you with the highest quality services in order to maximize your satisfaction.