Richmond Painting Contractor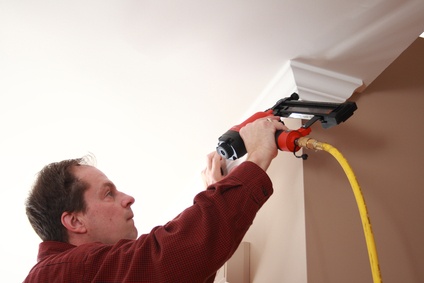 Painting the interior and the exterior portions of the Richmond house is a vast project that requires a lot of preparation and challenges. Taking up this restoration work on your own is impossible. The best way to go about it is to hire a licensed, qualified painting contractor who is experienced in handling all your painting and restoration needs.
The only problem is selecting the best professional contractor from the hundreds and thousands listed in yellow pages is quite difficult.
One way that you can find a reliable Richmond painting contractor is through referrals from friends and family. If the painting contractor has had satisfied customers in his list of clients then it is a good way of estimating whether he can handle your painting project. If you cannot find a contractor through referrals then select one from the thousands of advertisements that appear in newspapers and magazines.
Make sure that you check the qualifications and documentation of the contractor along with list of painting projects that the contractor has handled in the past. Photographs and tours of their previous work can help you in estimating this.
Painting Services in Richmond
Interior Painting
Exterior Painting
Power Washing
Wallpaper Removal
Tenant Re-finishing
Office Painting
Cabinet Re-finishing
Wood Staining
See What Customers in Richmond, VT are Saying About Us
A Job Well Done, LLC is not rated in Richmond yet! Check back soon for reviews and testimonials in Richmond.
---