SHELBURNE, VT EXPERIENCED PAINTING CONTRACTORS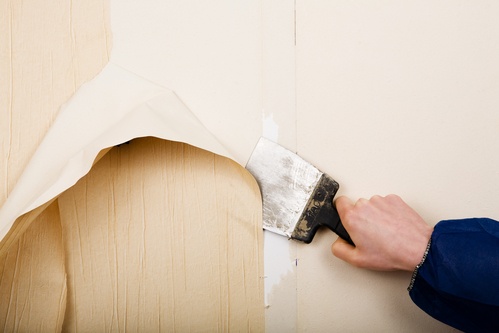 Shelburne, Vermont is a town located in the southwestern portion of Chittenden County. The town lies along the shores of Lake Champlain. The views in this area are breath-taking, with the backdrop of purple mountains, blue of the lake, and either snow covered rural land or the fresh green of new hay fields -all contrasting in one picturesque scene.
The town is a suburb of Burlington and is the largest city in the state with a population of 7,144 according to 2010 census figures. Originally chartered in 1763, the town was named after William Petty 2nd Earl of Shelburne and a nobleman of the British Parliament and Prime Minister.
Shelburne started as farmland and covers about 44.9 square miles with about 46% of it being water. Shelburne residents currently enjoy a good economy and stable lives while living in this wonderful natural setting.
Exterior Painting in Shelburne
If you live in Shelburne, your home's exterior has to stand up to some pretty harsh elements in our area of the country. The differences in our temperatures add to all the damage caused by wet snow and ice, sun, wind, and more.
Sealing the exterior again is the best way to ensure that your home's exterior can withstand the weather. Repainting and resealing are two important steps that need to be kept up to ensure the underlying materials are protected properly.
Interior Painting in Shelburne
If you're ready to update those fading painted walls or need your wallpaper removed first, we can help you here at A Job Well Done, LLC.
Our expert painters have all the experience you need to give you a high quality paint job that you'll love. This is a great year to give your home a new design, and starting with fresh walls is the right place to start.
Power Washing in Shelburne
Power washing is an important step in cleaning up the surface prior to painting or sealing your home's exterior. Otherwise the paint or sealant will not adhere properly.
Paint should be able to bond with the materials, but if dirt and debris get in the way, the paint isn't able to bond. Proper cleaning before painting will ensure the paint adheres properly, whereas otherwise you could have problems with it peeling away.
Power washing is also important to help keep your property form damage done by debris, falling tree branches, twigs, leaves, and more on your roof tops.
Ugly stains can be removed with a good powerwash. The siding of your home can look great again if your paint job is still in good shape. Whether you want to make your home's exterior look new again or need to clean it up prior to painting or sealing, professional power washing services are important.
Painting Services in Shelburne
Interior Painting
Exterior Painting
Power Washing
Wallpaper Removal
Tenant Re-finishing
Office Painting
Cabinet Re-finishing
Wood Staining
See What Customers in Shelburne, VT are Saying About Us
A Job Well Done, LLC is not rated in Shelburne yet! Check back soon for reviews and testimonials in Shelburne.
---