Looking For A Winooski Painting Contractor?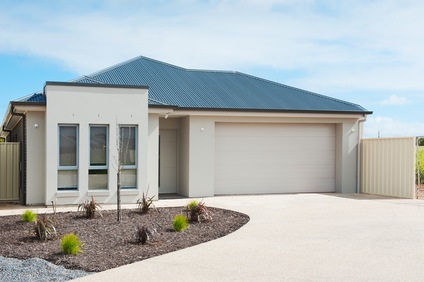 Have you ever hired a painting contractor who didn't really care about the results? Did they leave paint splatters on the walls or cabinetry, paint on the carpet, or results that were less than professional?
Sometimes it's hard to know who to trust. The homeowner is left to deal with the sloppy results, especially when the contractor didn't guarantee their satisfaction or they can't be found.
If you have a home or commercial business in Winooski that needs painting, you'll want the painting contractors that locals trust. A Job Well Done, LLC will make sure you are completely satisfied with the results.
We can help you in many ways to spruce up your Winooski home or business. Call today for a free, no-obligation estimate.
Do You Need Custom Interior House Painting?
The interior of a home is where many people spend the most time. If the paint colors are dull and out of date, spending time there will cause a person to feel dull and bored.
If you have a house that hasn't been freshened with paint in some time, consider having it redone. There are many beautiful colors to choose from as well as textures and faux finishes.
Painting an interior opens up all types of options! What do you want to do with yours?
For the best Westford interior painting contractors, choose A Job Well Done, LLC. We are experienced at custom painting, so you can be sure your home interior will be significantly improved with a beautiful finish that makes you proud.
Interior Painting
Exterior Painting
Commercial Painting
Cabinet Refinishing
Drywall & Wallpaper
Power Washing
Decks & Fences
Do You Need Help With Exterior Painting In Winooski?
The right sealant, primer, and application should be used to ensure you have a waterproof barrier. Primer is an important step to ensure the exterior paint holds well and lasts as long as it should.
A professional painter should never skip the primer, yet many contractors will. While it's surprising, they do this in order to cut corners yet still charge the full price.
An experienced painter knows all the right techniques to ensure the project lasts. You should be able to trust that the results will not only prove to be beautiful, but long-lasting as well.
A Job Well Done, LLC will ensure your exterior painting project is done right. Your complete satisfaction is our utmost concern.
Local Business
Experienced Painters Only
Dependable & Trustworthy
Range Of Budget-Friendly Painting Packages
Environmentally-Friendly Painting Practices
Lead Removal Certified
Free Estimates
Satisfaction Guaranteed
Is It Time For Professional Power Washing?
If your home or business exterior is looking grimy, it's time to call in a professional power washing specialist. Years of grime, dirt, stains and other unpleasant substances can all be washed away. Even graffiti won't stand up to professional power washing.
Sidewalks, siding, rooftops, eaves, fences, decks, driveways, entryways, and other surfaces will be renewed and sharp looking. If you're ready to get your Winooski property cleaned up on the outside, call A Job Well Done, LLC for professional power washing.
You are going to be amazed at what a difference our service will make!
Painting Services in Winsooki
Interior Painting
Exterior Painting
Power Washing
Wallpaper Removal
Tenant Re-finishing
Office Painting
Cabinet Re-finishing
Wood Staining
See What Customers in Winsooki, VT are Saying About Us
A Job Well Done, LLC is not rated in Winsooki yet! Check back soon for reviews and testimonials in Winsooki.
---